One of the most critical decisions to make when starting a software development project is whether to insource or outsource. This decision factors into account cost, timeline, and work quality. In this article, we want to give you a complete overview of Insourcing and Outsourcing. Find out what both methods are and which one is best for your project.
What is Insourcing?
Insourcing means you allocate a project to your internal IT teams. Insourcing can require reallocating employees from another project, leading to teams reorganization. When you don't have enough resources internally, insourcing requires recruiting new employees.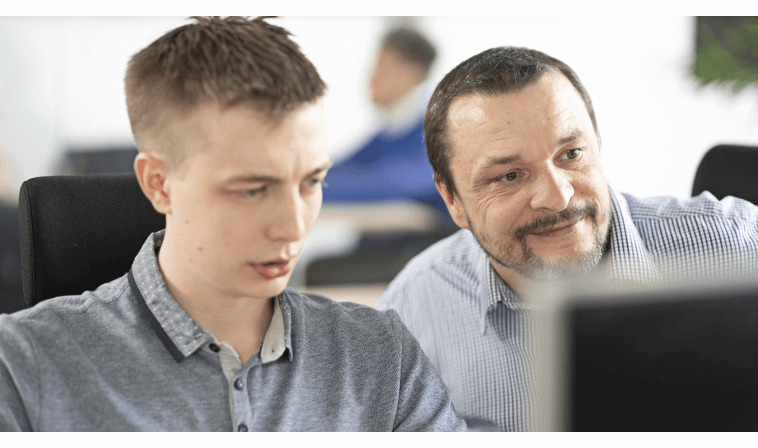 The leading reasons for insourcing are:
To gain control over decision-making and the ability to move more quickly and precisely.
To get the optimal balance of in-house and outsourced services in accordance with current business objectives, i.e. providing a platform to nurture talent.
Mergers and acquisitions integration plan can include a new sourcing strategy.
Advantages of Insourcing
Greater agility and flexibility. you decide on their compensation and timetable. You'll know their availability and talents.
Control of critical functions and skillsets. As the firm expands, the internal staff's expertise can be transferred. Having great coders on your team may really set you apart.
Collaboration and knowledge sharing Working in the same workplace promotes communication and skill sharing. Every day, decisions may be taken swiftly and proactively.
Disadvantages of Insourcing
Time intensive process when new hires are required. Recruiting and training new staff is expensive and requires time. In order to hire the best developer, recruiters must have technical expertise and may even perform practical testing. And when your needs grow, it could slow you down significantly.
Less flexibility over costs. If the demand for resources may be for a limited period, insourced staff tend to be hired on less flexible contracts and it's not always possible or ethical to ramp down your insourced resourcing spend in the short to mid-term.
What is Outsourcing?
Outsourcing means you are contracting a certain project or an entire business task to an external service provider that specializes in the service. Different problems require different solutions and different software outsourcing models.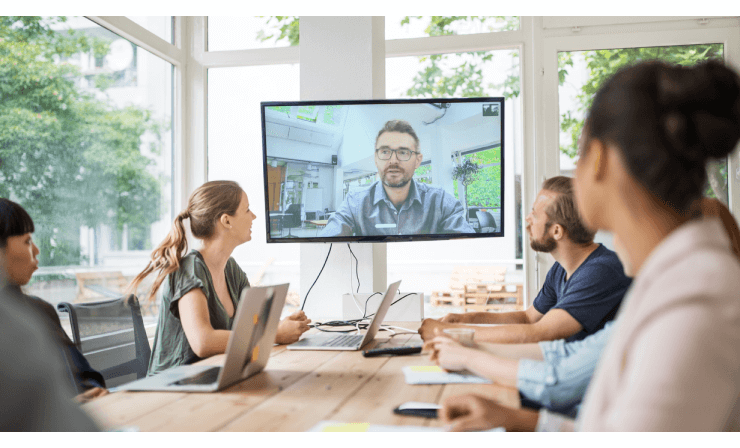 The leading reasons for outsourcing are:
Gain access to specific skills and knowledge. Outsourcing partners often have specialized knowledge and trained talents that are unavailable inside your own organization.
Flexible team capacity and scalability. You can staff up projects to meet important deadlines without the financial commitment of hiring in-house employees. After you've delivered a project, you can easily switch back to an entirely in-house team.
Maintain focus. Software development in general or required project skills and knowledge might not be your company focus. In that case, it's better to focus on your core competencies and bring in talent as you need it.
Advantages of Outsourcing
Reduces the recruitment time. It takes ample time and resource capacity to plan and organize the recruitment process. You need to draft a job description(JD) and update the same on several job portals. Not only that, you will spend time shortlisting and interviewing candidates. With outsourcing, the entire task of recruiting falls on the outsourcing company. Your team can be ready in a few days.
Access to a talented pool of experts. Outsourcing enables you to select from a global talent pool of remote software developers. It means you can collaborate with experts from any part of the globe.
Enhanced flexibility and scalability. You can easily scale up and down your team by leveraging the outsourcing partner talent pool.
Quality on a budget. IT service providers in low-cost labour countries provide services that result in savings.
Disadvantages of Outsourcing
Lack of control and insight. When you outsource projects you're losing control of how those tasks are being performed.
Communication issues. Regardless if you're delegating work via emails or teleconferences, important instructions are often lost in translation. Communication gaps may emerge that need to be filled with more documentation.
Impact On Company Culture. By hiring a number of external team members, or even whole teams at a time
Security risks. If you plan to outsource processes that involve critical business data, you must ensure the outsourcing partner will meet high-security standards.
Difference between Insourcing and Outsourcing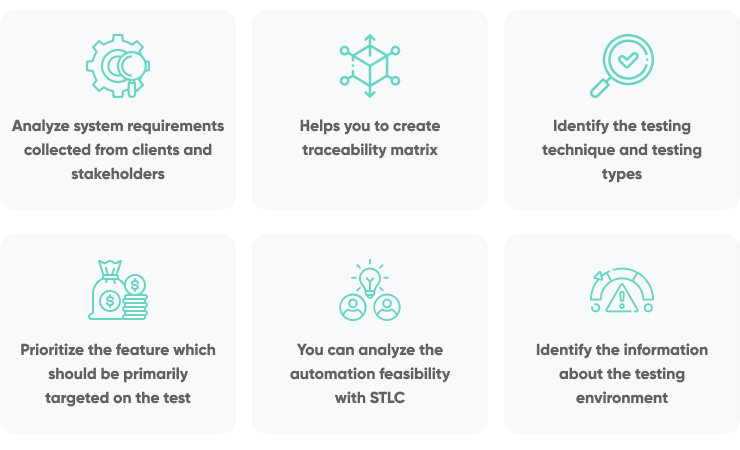 Types of activities that can be delegated
| INSOURCING | OUTSOURCING |
| --- | --- |
| Insourcing is preferable when the position is critical to the business and must be kept in-house for many reasons (risk, compliance, corporate culture). | Outsourcing is preferable when a job is non-core and you want to save money, innovate, or compete for talent (e.g. as is the case with software developers). |
Scalability and flexibility
| INSOURCING | OUTSOURCING |
| --- | --- |
| Insourcing is preferable when hiring a team for a long-term project. Prepare to spend time and money to assemble this squad. | Outsourcing is preferable when a team is required fast. Outsourcing saves time and money. It may even assist enhance other fundamental processes. Your in-house developers may concentrate more on strategic objectives when you outsource software development to external firms. |
Quality Control Capabilities
| INSOURCING | OUTSOURCING |
| --- | --- |
| Insourcing often gives businesses more control over decision-making and the capacity to complete jobs quickly and accurately. | In the event of outsourcing, you are distant from the employees, making it difficult to monitor their work. |
Cost for the company
| INSOURCING | OUTSOURCING |
| --- | --- |
| Insourcing is preferable for long-term needs. In-house software experts are more effective when a business is seeking to build and develop a development team. | Outsourcing works best when a project's end date and objective are set. Recruiting an internal team would be costly, time consuming, and require reassignment or termination after the project was completed. Outsourcing is usually more effective in such situations. |
Knowledge sharing
| INSOURCING | OUTSOURCING |
| --- | --- |
| Insourcing is viewed by businesses as a means of retaining key talents within the company. Employees are more likely to cooperate, exchange ideas, and be supportive of one another. | In case of outsourcing, you have to take into account issues such as time zone, working hours of the employee. As a rule, the employee works remotely which can affect his engagement and knowledge sharing. |
Security risks
| INSOURCING | OUTSOURCING |
| --- | --- |
| Insourcing is preferable when you need to carefully manage risks and maintain work in-house. | To ensure data security and compliance, outsourcing should only be done after a thorough review of the external supplier. Outsourcing is logical and cost-effective when the job being performed presents minimal risk to data integrity or customer experience. |
How to decide: Outsource vs. Insource?
Whenever you assign a project to Insource or Outsource it is likely to be determined by the business challenge you are facing.
Strategic nature of the outsourced work
A study by Deloitte showed the increasing trend in organisations of "re in-sourcing" previously outsourced IT capabilities, with a particular focus on those more strategic capabilities such as architecture or transformation. This was following the late 90s/early 00s trend of large organisations outsourcing as much of their IT operation as they could in an overly simplistic drive to reduce costs.
As a general rule, if the role or capability in question is of long-lasting, unique or strategic value to the organisation, it is advisable to retain this expertise in house to ensure a level of control, governance and cultural alignment with this important competitive advantage.
| CHOOSE INSOURCING WHEN | CHOOSE OUTSOURCING WHEN |
| --- | --- |
| The capability is intrinsic to the organisation's competitive advantage and long term planning (i.e. architecture or transformation). | The capability is quite operational in nature and a highly repeatable industry-standard task (such as data centre operations). |
Stage of company
At the early stages of a companies lifecycle, it may be difficult to attract the suitably skilled talent required to build complex and high-quality products without offering very high rates of pay. Some startups offer equity and share options as compensation for low pay, but this might not always be possible or desirable (complex funding/ownership arrangements).
In such situations, companies may want to outsource to a third party or hire freelancers and contractors to backfill gaps in teams. For the latter two choices, such arrangements are classed as a company to company contract but more often than not they function in practice in a very similar way to having a permanent member of staff (albeit with very different contractual arrangements).
| CHOOSE INSOURCING WHEN | CHOOSE OUTSOURCING WHEN |
| --- | --- |
| You are able to offer a package that will attract the right level of talent to your business and you have the means to support and sustain them. | Your company is very early stages, but you have a requirement to hire staff immediately to get your product built. |
Speed of delivery
When an organisation has a need to move quickly on a new project, it may find hiring enough people via the traditional insourcing route to be a challenge. There may be a lack of suitable candidates on the market, or the organisation may lack the capacity in its internal recruitment department to support hiring so many people at once.
In situations like this, it is possible to ramp up quickly with resource from a variety of external sources, allowing project delivery to proceed without being hampered by the challenges of the three month notice period. It also avoids the lengthy and burdensome performance improvement and firing process should you hire an underperformer in haste.
One benefit of working in this way is that companies can ramp up quickly by hiring freelancers, but slowly replace them with insourced permanent staff members as and when they are able to recruit. It is advisable in this scenario to ensure that the current permanent members of staff are spread between teams to allow some continuity and retention of knowledge.
You may also have a project which needs to be delivered quickly, but then you do not need to retain the resource internally used to deliver it thereafter.
| CHOOSE INSOURCING WHEN | CHOOSE OUTSOURCING WHEN |
| --- | --- |
| You have a suitable pipeline of candidates, or sufficient resourcing levels internally to support your pace of delivery. | You need to get lots of people hired, quickly and you are happy with paying a premium for these people until you staff your organisation permanently. |
Quality control requirements
Quality control requirements are at the heart of every IT initiative and indeed some of the largest projects have failed as a result of not paying sufficient attention to this important factor until it was too late. An inconvenient truth about quality is that it is exponentially less time-intensive to build it in from the beginning, rather than trying to add it in afterwards and indeed this is where many of the aforementioned projects have failed.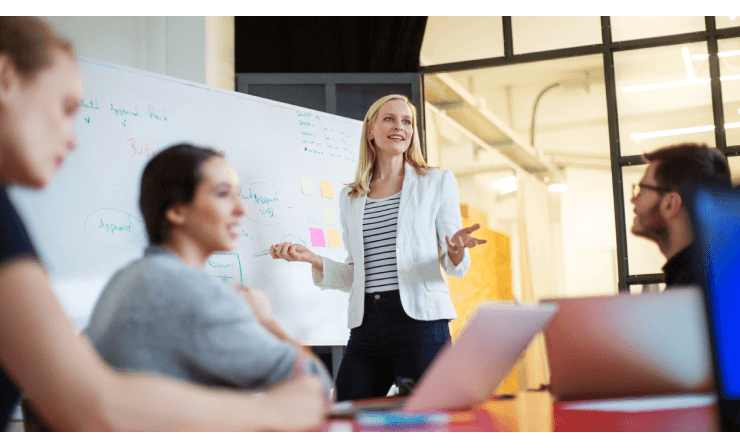 Different organisations have different exacting standards of quality control requirements. For example, a new app that shows a different joke every day will have very different quality requirements to an app that interfaces with banking systems.
Organisations may take very different views on how they wish to ensure quality within their product. Some may decide that their needs are better served if they hire specialist resource internally and then heavily supervise them to ensure a high level of quality. Others may decide that they would rather outsource the responsibility for that quality control and use the contract or statement of work to ensure they get the correct outcomes.
Whichever approach is taken needs to be carefully thought out as getting it wrong could spell disaster for the organisation, with reputational impact or regulatory fines a consequence for quality control standards that are too lax.
| CHOOSE INSOURCING WHEN | CHOOSE OUTSOURCING WHEN |
| --- | --- |
| You need to have absolute control over the level of quality in your product and have the ability to hire and supervise specialist resource to facilitate this. | When you would rather state the necessary quality control measures and then hold a third party accountable for them. |
Insourcing & Outsourcing Case Studies
The following list provides examples of differing requirements and whether insourcing or outsourcing is likely to be the preferred choice:
Long term project

A telecoms organisation is commencing a 36-month project to re-platform their sales website. Due to the length of the engagement and the relatively standard skillset involved in website and API development, they have made the decision to insource their development. There is generally good availability of such resource on the market and their recruitment department has sufficient capacity to recruit them.

Growing architecture function

A growing fashion organisation is looking to move from it's current structure as a group of developers, with an evolving IT system, to a more mature architecture led organisation. It wishes to hire a chief architect and a team of solution architects. They decide to take an insourced approach as IT architecture is a strategic area and they would prefer to have these team members closely aligned with the organisation.

Intellectual property development

A technology company is developing a more advanced form of compression which will allow songs and images to be stored across multiple mobile devices in a distributed fashion. It's most appropriate for this company to insource its development on this key piece of protected and highly valuable intellectual property.

Short and simple project

A television and broadcasting company wishes to build a small application with an API to pull licensing information about music tracks to be played on its TV programmes. The project will take 3 months and will require minimal support once launched. They outsource this work to a third party to build the system with a brief handover period to the systems support teams.

Industry standard requirements

A drinks manufacturer requires a new payroll system. As this is a highly standardised requirement with many similarities between different organisations, they outsource to a third party to implement the system as well as provide training for the organisation's payroll staff to allow ongoing administration.
Conclusion
Both insourcing and outsourcing are viable means of getting the necessary expertise and labor to run a firm without recruiting new permanent employees. Both choices are critical components of effective business models, and the method to use is greatly dependent on the nature of the activity or job at hand. The business selects the one that is best aligned with its strategy.
Work that is outsourced by one firm to another comparable firm in the same industry may be insourced by another similar firm in the same industry. Businesses that handle sensitive information, such as legal firms, rely on insourcing. In comparison, outsourcing is typically favored for non-confidential activities. Additionally, it is done to save time, cut costs, and enable staff to focus on essential responsibilities.
However, if you have already decided that Outsourcing is the best method for you, you can learn more about Software Projects Outsourcing, or if you are looking for a company that can fully handle your project contact us.