If you don't develop software on a daily basis and on a large scale, it is highly likely, that outsourcing the process to a professional individual or global software development company (depending on the project's size) is more effective compared to building and maintaining your own team. In this article, we are going to look at the key aspects of how to hire the best partner, let it be a small team or a leading global technology company.
There are four primary software development processes; as part of your hiring process, you should determine which methodologies a software business use. These approaches include agile, waterfall, DevOps, and rapid application. Each methodology has advantages and disadvantages, which might affect the software development schedule and budget. As you initiate discussions to outsource software development to business, you should examine portfolios, speak with prior clients, study reviews, and learn as much as possible about the software company's preferred development languages and techniques. Finding the proper dev partner requires matching your project's requirements, timetable, and budget with the development firm's approach to software development projects.
Luckily, Poland has some of the best software development agencies to hire. In this article, we will give you some facts about why it's worth hiring a software development company in Poland and we will tell you in 4 steps how to do it! Let's get started!
If you want to learn more about our previous projects look at Case Studies.
Facts and Statistics about Software Development Poland Landscape
Poland accounts for 25% of Central Eastern Europe's offshore programmer skills.
Around 15,000 students with a concentration in information and communication technologies graduate from Polish universities each year. Simultaneously, around 80,000 students are studying to become software engineers. This implies that the country receives an annual tidal wave of tech talent.
According to the Tholons Globalization Index 2021, Poland is placed 14th among the top 20 digital nations. Additionally, according to the same index, Krakow is among the top twenty super cities in terms of digital innovation.
Poland is ranked among the top 30 nations for offshore services by Gartner.
The Polish IT market is expanding at a steady rate of between 5%-10% per year.
Why do companies choose software development in Poland?
Custom software development is quite challenging. You must recruit (or establish) a committed staff, plan their work, and be able to review it during the development process and iterate, all while focusing on your business's growth, acquiring new clients, expanding into new areas, and increasing profitability. You can solve at least some of these obstacles by outsourcing software development to a dependable and experienced team allowing you to focus on what matters the most. Poland is one of the best places to hire a software house that can handle these challenges.
Here are some reasons why:
Expertise and programming skills
Polish programmers successfully handle tasks such as Microsoft's Imagine Cup, Google Code Jam, and others due to their advanced skills and expertise.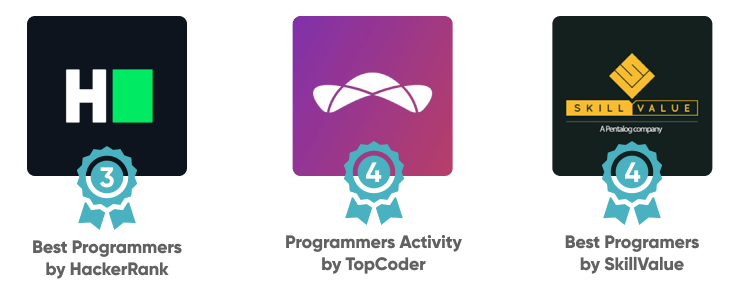 Poland is #3 in HackerRank, ranking first in Java assessments and the top five with programming languages like Python, Shell, and Ruby.
Cultural affinity
Polish workplace culture is strongly Western. The working week is Monday to Friday, the average hours are compatible with 9 to 5. The public holidays (Christmas, Easter, etc.) are the same.
English communication
Almost 30% of Polish people speak English. Since Poland joined the European Union, a large number of Poles have moved to the UK to live and work. Speaking English, then, is a crucial skill.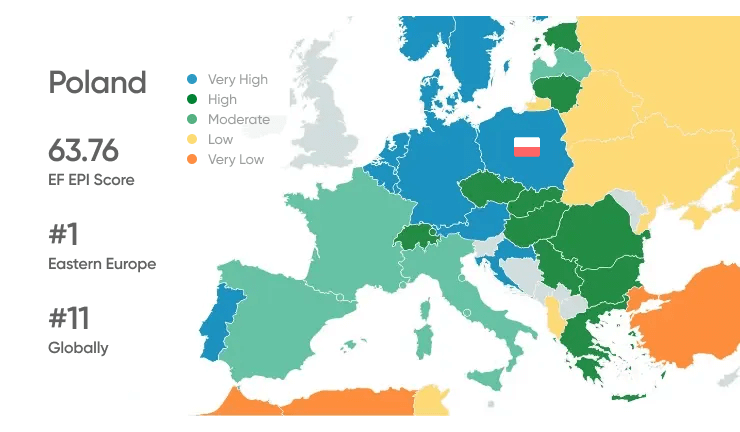 Favorable time zone
Any endeavor requires effective communication. As a result, the Polish work time overlaps with other European time zones and the United States. Polish IT professionals are available to perform meetings with all United States time zones in later afternoon hours.
Security Regulation
Poland, as a member of the European Union, adheres to all information technology and data security legislation, including the General Data Protection Regulation (GDPR). When you work with a Polish IT partner, you can rest assured that your data is in capable hands.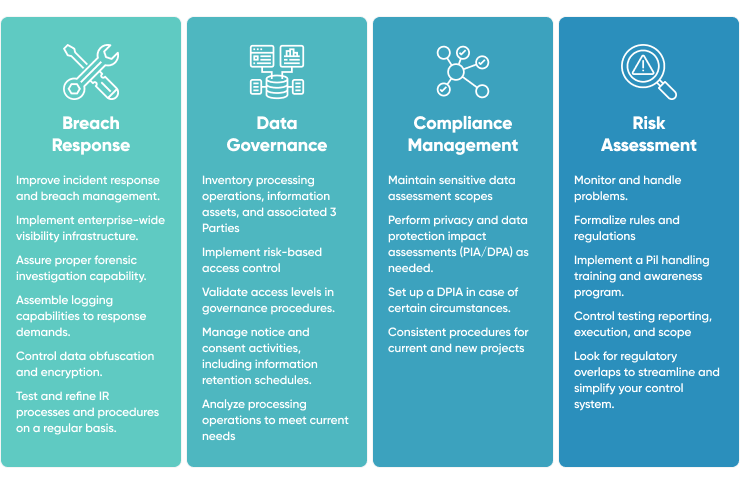 Focus on using up-to-date technologies
The software development sector in Poland is very new. The majority of development companies in Poland lack a strong IT foundation. In contrast to France or the United Kingdom, where similar businesses have more experience.
Software developers in Poland use cutting-edge technology. They are receptive to new ideas. Code quality is crucial. Quality Assurance is included at every level of development in our completely automated Continuous Integration and Deployment (which ensures system stability).
Developers must always learn and improve their job while using the latest tools and technology. It also has an impact on the items they create. Updates improve their safety, speed, and efficiency.
Variety of software development services
There are outstanding software engineers in Poland. They specialize in many fields and may assist with a variety of software development challenges, including web development, application development, and product design - from concept through MVP, wireframing to UX design, and product maintenance. Most software development firms may also assist with strategy, digital transformation, and AI services like big data and machine learning algorithms.
You can choose the appropriate outsourcing model for your present needs from among the various software development businesses in Poland. Whether you create a new team or use their software developers as team augmentation, you'll find your match.
Good project management practice to work smart
The majority of Polish developers are experienced in project management. Especially software or product developers. They align with client teams to maximize application development productivity by using agile and scrum daily.
They may see the entire project, from creating software concepts to mobile app development or creating other digital solutions, by forming multidisciplinary teams. Quality, performance, design, user experience, and development can all be prioritized. They design the best product development processes that speed delivery while working on several projects.
4 Steps to Hire Software Development Team
What logical set of steps can you take to have a good set of software development partners to make a great selection and bring a product vision to life?
The selection process doesn't have to be particularly complex, but it does require a significant investment of time and rigor to make sure you select the right partner. It's worth investing this time upfront, to ensure expectations are aligned and that the correct level of capability is present.
So, let's take a look at steps that will help to ensure a thorough and effective evaluation process:
Prepare
Search
Dialog
Select and integrate
Identify your needs and goals
You're not going to be able to find the right developers if you're not 100% sure what you want your software to look, behave, and feel like. You'll probably also want to run your ideas past other members of your team and perhaps even other people you know in the business so that you know your project sounds interesting and achievable.
There's no point trying to reach out to a software development company if you have not prepared the plan. They're going to want to know your budget and your requirements, and good documentation is the best way for this.
Read also: Starting a Software Project — Complete Guide to Project Planning
Do a market review and make a list of companies that fit you
Analyze market trends. Some research will tell you about available developers and tech stack demand. Demand will increase wages and competition. We researched and found exciting facts in Hired's 2021 State of Software Engineers report:
Software engineer demand is rising. Instead of relocating, many employers hired outside large IT hubs and collaborated remotely.
54% of remote developers outperformed in-house teams, suggesting remote work is here to stay.
Candidate evaluations focus on skills and company culture fit. As more software engineers are self-taught, credentials, diplomas, and certificates lose value.
Pandemic encouraged remote software engineer hiring, which wasn't common before.
When analyzing talent availability, consider tech adoption. It is difficult to hire a software engineer who is knowledgeable in a particular technology. This will help you hire better and stay on budget.
Avoid newer technologies because adoption rates are lower and developers are scarcer. Newer technologies often lack libraries and have bugs and security flaws.
Research software engineer salaries to determine a reasonable budget and how many to hire. Hiring outside major hubs saves money. Look at other countries' hiring portals to understand the expectations there.
Evaluate your list and schedule meetings with the best

Once you have confirmed your scope and reviewed the options for a software company, it is a good idea to narrow down your options to a shortlist. To do this, you will likely want to start a discussion with the different providers out there to get an idea of their specialisms, capabilities, and preferred working styles.
Start by building a comparison matrix
A great way of creating a shortlist and then narrowing down that shortlist further is to build a comparison matrix. Such a matrix will allow you to identify the questions you might want to ask in your "RFP" (Request For Proposals) or might be built from that document itself.
An RFP is a document with a standard format that invites organizations to respond to a series of questions you might have about their services. You can then score those organizations objectively using your comparison matrix, ensuring that you aren't unduly influenced by any one point.
The best comparison matrices are agreed on upfront with a community of individuals from the hiring organization. Different elements are then weighted depending on what is most important to that organization. This also provides a great audit trail for explaining why specific vendors were chosen.
Questions to ask software development partners
Questions to ask software development companies can vary depending on many factors. This being said, the 15 Software Vendor Interview Questions we are about to recommend should be good questions to ask a software developer in most cases. They are general enough to cover the most important aspects of software development projects, but also specific enough to encourage revealing answers from the individuals responding.
Could you present a project similar to mine in terms of technology, functionality, and/or business domain?
Can you provide good references from previous projects?
What kinds of companies do you typically work with? / Who is your ideal client?
Who will manage my project?
What does your typical process look like?
How do you ensure the quality of your software development projects?
What reporting practices and collaboration tools do you use?
Can you present the people who will deliver services to me? What is their experience level?
Tell me about your hiring process. Where do you find your candidates and what do you look for when hiring new developers?
How many developers do you have working with the same technology?
Will the developers assigned to my project work on any other project at the same time?
How often do you people change projects?
Why should I choose you rather than your competitors?
What are your rates and payment terms?
Can you estimate the length of my project?
Approve your team and start onboarding and integration
Half the battle is won! Now it's time to take a look at the CVs provided and put together a team. Then you can get your devoted developers ready to work now that you are chosen the best individuals and completed all of the essential paperwork (inclusive of NDA). A professional vendor will surely assist you in organizing the onboarding process so that you may integrate your new hire into your existing team as quickly as possible. But here's what you can do to help the process go even more smoothly:
To minimize any surprises or misunderstandings, lay out all of your expectations for your new hires
Provide a list of tools and all essential access for your new developers' work ahead of time; Prepare step-by-step instructions on how to set up your development environment
Set up a team meeting to welcome your new dedicated developers and explain their duties and duties on the project to their in-house colleagues
Hire Software Development Poland Team with SoftKraft
Need to craft an end-to-end software application with a complete cross-functional team? At SoftKraft we provide Software Product Development Services. We take project ownership and responsibility for decisions that were taken during the development. Success of the project is the only metric that really matters to us.
Engage quality tech professionals

15+ years of experience in engineering custom software solutions for startups and SMEs.

Results-driven design thinking

Design Workshops to clarify your business idea and build a much better product faster.

Business-minded engineering

Work with engineers who understand the need for bottom-line results from tech initiatives.
Conclusion
If you plan to outsource software development or have an application or website idea and are looking for the best software development company to work with, shoot us an email to get in touch with our awesome Customer Success Team. They will be happy to assist you in understanding how we can support you by creating digital solutions.