In this report we have described each and every step which involves in software development scope of work with explanations of each. We have also mentioned pro tips for writing scope of work, also the key areas you will need to be more focused on in order to grasp better project development process throughout the project's life cycle.
Also, you will see which areas must be fulfilled and considered to be of great importance during earlier stage of software development such as project milestones and deadline planning accuracy, reporting and effective communication via communication and visualising tools in order to keep each stakeholder updated about project's progress and changes.
What is Software Development Scope of Work (SOW)
The scope of work document is a summary of the project's development process. Such documents comprise anything that associated with the project, such as delivery schedules, the project's terms and conditions, all of the project's task detailed information including all the project's expected deliverables.
If you work as a project manager for your company, you must expand or have built up a precise SOW document to ensure that every other team member, each employee of the company, and all project stakeholders are aware of the project's goals. The whole document will however assist you in ensuring that almost everyone understands how much they must do and develop during the development phase.
Writing Scope of Work
Topics to include in your writing scope of work are:
Aims of the project: You've stated your problem. What is the problem you are dealing with, and what do you hope to accomplish with this project?
Timeline: When will the project begin, and when must it be completed? What are the primary milestones or stages that you will be likely to measure and monitor success against?
Specific Tasks: What specific tasks must be completed in order to progress from where you stand currently to a completed project?
What do you require at the completion of the project in terms of deliverables? Is the website prototype only a.PSD file? Or do you want useable code on a staged server which you can put into production once you are fully prepared?
Payment Details: How much will the project cost, and how will you reward the team you'll be collaborating with?
Expected Results: The solution to the issue you've posed. Do you want to boost your traffic, conversion, or revenues? What is the business goal you want to achieve with this project, and how are you going to record and evaluate on it?
Requirements, terms, and conditions: Specify the terms you'll use in the SOW, as well as any conditions or criteria that haven't been specified yet.

Keep it brief
Begin by declaring a goal and an outline of people who will be participating in the project. To eliminate questions about the document's reliability and validity, it's essential to include the location and time of its formation.
Create in early
The project's opening date and time-frame must be specified in each SOW. To speed up, the development process, both parties must have a precise series of activities and milestones, as well as delivery dates. Furthermore, the paperwork should include a schedule for regular progress assessments.
Bring in people
In the scope of work document, the vocabulary used must be very concise. You must ensure that everyone understands most of the specific terms but also entities used in the document.  As more than just a project manager, you must enlist everyone's support for your plan. It often involves all members of your team as well as all stakeholders involved in the project.
As a result, any future complications will be minimized, as will any conflicts which then could spring up between both the manager or the stakeholders regarding the project life cycle.
The participation of each member of the team determines the team's relative strength. The project will be completed considerably faster if everyone in the team is competent, qualified, and self-motivated.
Stay agile
To bring in people together in one place and follow the tasks accordingly, the agile approach is best for teams to work effectively. Here are 4 major principles of Agile:
Groups of people and interactions are more important than systems and instruments.
Efficient software trumps thorough documentation.
Collaboration with customers is preferred over contract negotiations.
Adapting to change in accordance with a strategy.
Scope of Work Tools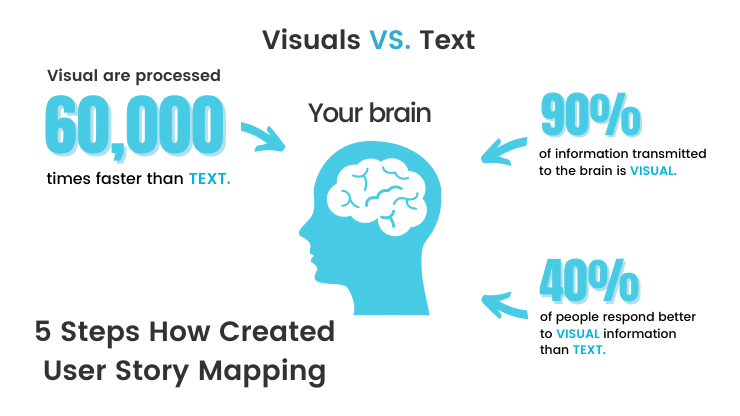 You must realize that reading is much more difficult than having to watch anything. As a result, when setting up a scope of work document, make sure to include a variety of images as well as visual representations to support the work. It'll be much easier enough for entire team to comprehend. While communicating with colleagues, managers, and other such departments, using visual aids can help them remember the information. Not even just that, but the effect on such teams is increased even though you all seem to have a common shared core image to collaborate from. This encourages everyone to participate in the project but also contribute new and inventive ideas Enough that, a further time you're trying to find a way to make sure everyone on a new project to be on the same site, begin visual communication. It can assist in keeping everyone on the same page and working forward into the same objectives.
Google Drive - collaborative editing
It upholds joint collaboration to stream easily and effectively and keep thoughts in a single spot. Groups can chip away at various pages or in various docs as needs be.
Document stockpiling, however it additionally coordinates Google Docs (cooperative altering with change the board and allotting assignments through remarks), Google Slides (for introductions as well as extraordinary for commenting on visuals), and Google Sheets (incredible to arrange bigger informational collections and surprisingly fast mockups for example of information admission or information tables).
This devices is best in uniting individuals work and remaining light-footed by collaborating and being refreshed to any progressions made during task's course of events.
Balsamiq - Quick and easy wireframing
Balsamiq Wireframes is a quick low-loyalty UI wireframing software that duplicates the experience of outlining on a scratch pad or whiteboard yet utilizing a PC.
It likewise has mix with Google Drive: you will not have to pursue another username and secret key, sharing is equivalent to some other Google Drive document, and you can team up and co-alter projects progressively, obviously.
With tight mixes with Google Docs, Spreadsheets and Slides, you'll have your wireframes primed and ready at whatever point you need them.
On the off chance that you need further developed highlights consider utilizing Figma which helps groups make, test, and boat better plans beginning to end. It likewise coordinates with tagging frameworks and our next software.
What's included in the Scope of Work
A list which is mainly included in the scope work is as follows;
Deliverables
These are the outcomes you anticipate from the project. In the area of software development, this refers to a program that is specifically tailored to your needs.
Project Vision
Define success: The most critical feature of a successful SOW is that both sides consent on what progress appears like. Revise it if you're not sure what you wish to accomplish at the conclusion.
The documentation should explicitly recognize successes and failures, including what factors should be used to determine which activities and deliverable of the project. A clear explanation of the acceptance parameters for the features will also assist to mitigate the vulnerabilities associated with change requests.
The information in the project vision should be capable of answering questionnaire:
What is the software product's strategic goal?
What issue(s) will the solution address?
In comparison to competitors' products, what asset(s) will the innovation provide?
Who will take utilization of these advantages?
How will the success of the software application be gauged?
Functional Requirements
The comprehension of way the system software will connect with its users is enabled by functional requirements. This part responds to the question, "How would the software product suit the requirements of consumers?"
User stories, in experience, are really valuable for the majority of the customers. They make it easier to combine specific objectives and corporate advantages into a single statement.
Particularly for Agile-driven initiatives, specifications are generally expressed in text. They could, however, be visualizations.
The following are the most frequent documents and format types:
Document describing the software requirements
Use cases
WBS
Prototypes
Diagrams and models
USER STORIES:
A user-story is a depiction of a product from the perspective of the end-user. The customer story illustrates what the framework must accomplish for the client. Client stories are organized in an overabundance in Agile activities, which is a categorized list of component activities. Client stories are currently regarded as the ideal arrangement for constructing items.
User stories should be joined by acknowledgment rules. These are the requirements that an object must meet in order to be accepted by an users, collaborators, or the product's owner. At the very least, each user story should contain one acknowledgment rule. All colleagues and partners should be able to test, understand, and apply viable acknowledgment rules. They can be composed as agendas, plain content, or by utilizing Given/When/Then organization.
WORK BREAKDOWN STRUCTURE:
A useful disintegration, also known as a WBS, is a graphical repository that depicts how complex cycles are broken down into simpler pieces. It is an effective approach to deal with taking into account a free analysis of each component. It also aids in capturing the overall picture of the project.
We propose the accompanying rationale of useful disintegration:
Track down the most broad capacity.
Track down the nearest sub capacity.
Track down a higher degree of sub capacity.
Check your outline.
Non-Functional Requirements
Nonfunctional requirements describe how a system should operate and establish standards for its utility. The framework's quality credits are another name for this type of criterion.
Let's take a quick look at some common nonfunctional requirements.
User-friendliness
The ease of use of a framework determines how difficult it will be for a client to understand and use it. Ease of use is one of the most important factors to consider.
Utilization proficiency: the typical duration it requires to meet a project's goals, the frequency of activities a consumer can complete without assistance, the number of transactions completed without faults, etc.
Instinct: the ui, captures, headlines, and so forth are all very simple to understand.
Lower perceived accountability: clients demand a large number of tasks to be completed.
Security
Security standards assure that the product is protected against non-authorized accessibility to the system and stored info. It considers various heights of approval and validation for diverse customer jobs. Information protection, for example, is a security trademark that denotes who has the ability to create, see, replicate, alter, or wipe data. In addition to security, insurance against malware and infections assaults.
Unwavering quality
Unwavering quality refers to the likelihood that a product will perform as expected for a specified timespan. Because of defects in the code, equipment fails, or issues with other framework components, dependability suffers. You can count the number of activities that are completed successfully or record the typical timescale the system runs before it fizzles to quantify programming steady quality.
Execution
Execution is a quality feature that describes the framework's response to various client collaborations. A bad performance leads to a bad client experience. It also jeopardizes the health of the structure when it is overburdened.
Accessibility
The framework's usability and operations are accessible for utilization with all tasks within the timeframe that accessibility is evaluated. As a result, scheduled upkeep times have a direct impact on this limit. Furthermore, it's critical to elaborate how upkeep's affect might be lowered. When drafting the accessibility requirements, the group should identify the most fundamental components of the framework that definitely be accessible at all times. You should also plan client alerts in the event that the framework or one of its components becomes inoperable.
Model: A new module arrangement should not affect the accessibility of the first webpage, product webpages, or glance at pages, and should take no more than 1 hour. The remaining webpages that might encounter troubles should display a alert dialog box with a clock indicating when the platform will be up and running again.
Adaptability
Adaptability requirements describe how the framework should evolve without compromising its display. This entails serving more customers, preparing more data, and completing more transactions. There are ideas for both equipment and programming in Versatility. You can increase adaptability by adding storage, workforce, or platter space, for example. On the other side, you could pack data, apply improved calculations, and so on.
Milestones and Timeline
The project must be divided into stages that are doable. The conclusion of one stage and the start of the next is a development milestone that helps to track the project's performance and see how near it is to meeting the deadline. Kickoffs, gatherings, and review sessions are all examples of milestones.
This is where individuals will set the timeline for the project's stages and milestones. In other sense, managers utilize a timeline to determine how long the overall project and each of its stages will take. Just keep in mind that the timeframe you provide might end up appearing slightly distinct in the end, particularly if a reputable solution provider offers some changes based on previous experiences with comparable projects.
Spreadsheet - for quick and simple estimations and planning
Estimating costs, schedules and resources with a spreadsheet have great advantage such as;
Probably a norm in the business.
The entrance hurdle is low.
Easily adjustable and flexible.
Data is simple to evaluate, display, and swing (for a project atleast).
It is simple to duplicate and share.
User Story Mapping - for incremental releases across features
User story map is a way for creating agile products. Among the most effective approaches to develop a user-centered products is to utilize user narrative mapping. Addressing the issue and the user's objectives is usually the first step in the product development process. Gather all of the actions that the consumer needs to accomplish her or his objectives. To effortlessly view all user activities, follow the consumer story's organic, storytelling flow.  Multiple users stories exist when a task can be accomplished in a variety of ways.
You may construct a clear, graphical backlog which everyone recognizes by grouping specific objectives, tasks, and user stories. This is referred to as a user story mapping.

STEP 1: Determine the project's objectives.
The initial stage is to concentrate on your prospective clients. Compile a list of the goals that users attain as a result of utilizing the product. Each goal should be written on an index card or posted, and they should be arranged in a logical sequence.
STEP 2: Create a journey map.
Narrate the user's story after you've gathered the objectives. Determine the steps taken by the user to achieve her or his goal. Avoid making blunders by adhering to the story's rhythm. Step by step, put the post-its in the next line.  If you find any missing steps, simply add them to the journey. Post-it cards are a good way to create short papers, but online narrative mapping is even better.
STEP 3: Formulate solutions.
The next step is to come up with ways to accomplish the user's goals. "User stories" are created as a result of this procedure.
STEP 4: Arrange tasks in order of importance.
The narrative map ought to be full with exciting opportunities if the brainstorm group is effective! User stories are prioritized in different ways. Determine the most prevalent behaviour or the problem's simplest answer. Arrange user tales in order of importance, with the most significant card at the head of the column It's critical to speak about goals with the user.
STEP 5: Slice out the delivery structure.
To start with, determine the littlest working piece of the item, the Minimum Viable Product. It's in every case hard to pick the least undertakings for an attractive item.
Attempt to finish the client venture by starting with the most well-known or generally simple to-foster assignments. Simply center around finishing at any rate one client venture. From that point forward, attempt to put together the remainder of the build-up into substantial pieces by defining even boundaries between cards.
On the off chance that you add assessments to client stories, you can plan and timetable the entire advancement measure discharge by discharge. This is perhaps the main snippets of data, so your client or leader needs to figure conveyance time and expenses.
Reporting
On the off chance that you are running a significant drive, you use reports to communicate how well your venture or program is doing.
Assuming you are confronting difficulties, hazards, issues, you use answering to draw this out into the open – so you can get the assistance you need.
On the off chance that your group are working effectively, your reports will mirror this – and get you and the group the prizes you merit.
Furthermore, similar to I referenced before, you likewise need reports to deal with your group/project better. Reports assist you with checking your group's advancement against objectives.
Your controllers, examiners, senior administration – every one of them search for reports to comprehend progress against objectives and targets.
Sprint Burndown
The burndown provides the simplest approach to monitor and update status (the classic Red/Amber/Green), i.e., if the Sprint is on tracked or off track, and what your prospects are of achieving the Sprint objectives. When utilized correctly, the burndown graph can give fairly close alerts on progress of Sprint.
The Scrum team performs Sprint Planning at the start of each Sprint and agrees to embark on software development valued a particular amount of Story points. The Sprint Burndown plot is built on this foundation.
The y-axis represents the overall narrative points consented upon at the start of the sprint, while the x-axis represents the different Sprint date. If your team does it correctly, they will put in exactly the perfect number of effort during a sprint. And, assuming all works well, the burndown pattern will be as follows:
Team Capacity / Load
Scrum teams, for example, are susceptible to overestimating their capacity to execute during a new project's initial development Sprint. Alternatively, if they are a recently established group. Or if they're just getting started with Scrum. It's very likely that the team will slip behind deadline in such situations. The burndown chart aids in bringing concerns to light:
As you've seen, this specific squad need a late-race surge to catch up. This isn't unusual, and there are a variety of causes for it: the team underestimated the project's scope, or development was halted owing to technological limitations. Such patterns should, preferably, be prevented.
Earned Value
Earned Value reporting is all about determining if the money being spent on the project thus much reflects the quantity of work performed at this moment.
Below are a key factors to consider:
The expected cost of the project is referred to as a budget. This is normally determined at the start of the project and only revisited once or twice.
The percentage of the initial cost that the team has devoted so far is known as actual cost (AC).
The percentage of the scope of the project that was supposed to be accomplished by this period is known as planned value (PV).
Earned Value (EV) refers to the 'true' worth of the scope that has already been provided so far anyway.
The group has provided more Earned Value than amount spent (Actual Cost) at t1, hence EV greater than AC.
At t2, the team has supplied lower Earned Value than the amount allocated (Actual Cost), so EV is less than AC.
Summary
To summarize this, we have discussed each and every main section of the scope of work document that should be included in, the deliverables, milestones and timelines, scope of work tools to communicate and send activities of the software development phases. We have also specified what should be added in functional and non-functional requirements, what initial steps should be taken in order to achieve project success. The reporting measures are also included in this report.