How to Choose a Software Development Company?
7 min read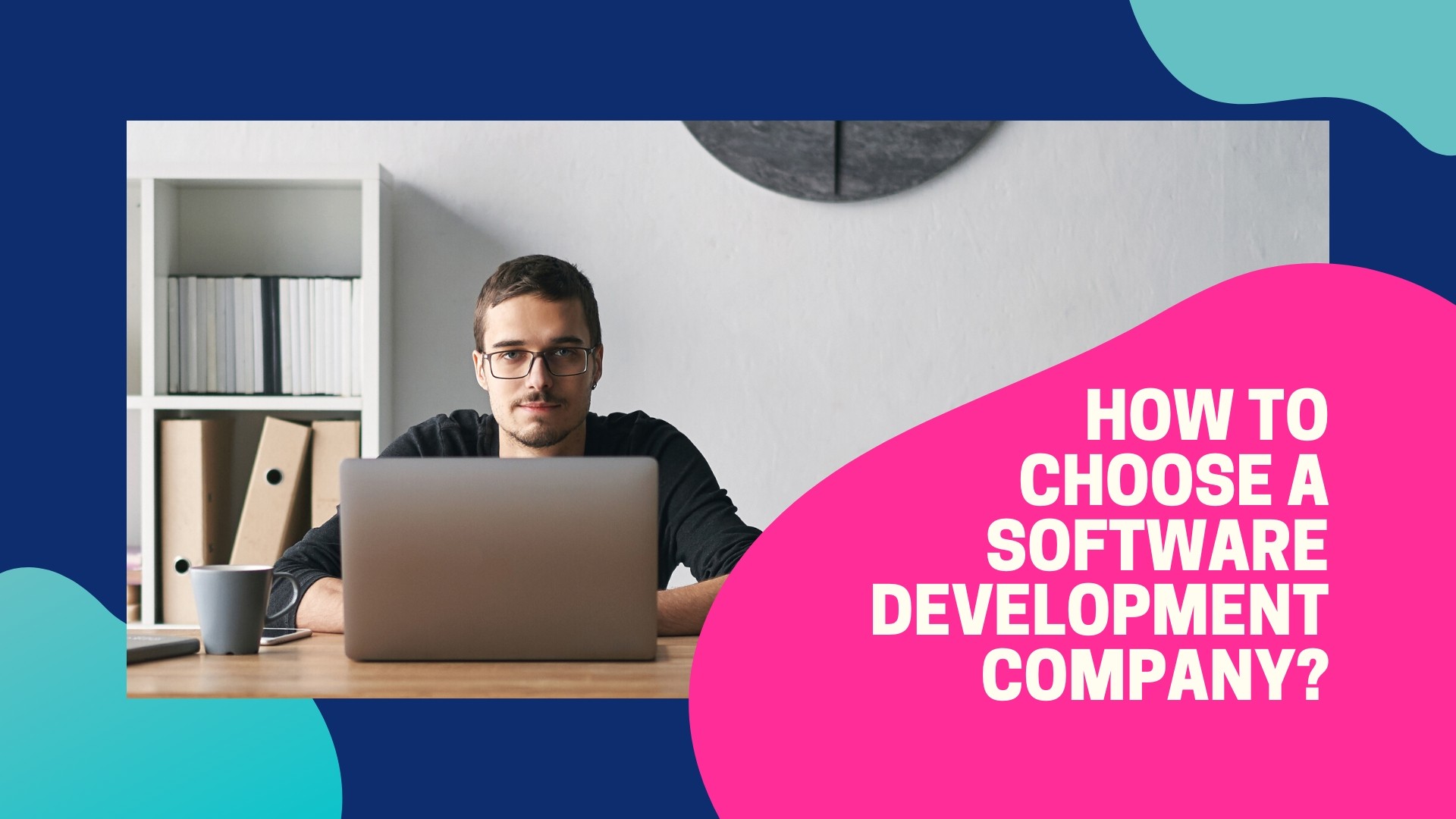 ---
If you are in the market for a good software company, you might be daunted by the availability of choice. This makes a simple task turn into a sometimes trying ordeal. But pause, take a step back. Does it really have to be so difficult in selecting a software company to develop your app or solution?
The answer to this is "No", it does not. But the wrong choice can lead to delays, waste of funds and even a badly built app. Then how do you go about making the right choice? Here is where this guide comes in. We are going to walk you down the simple and effective steps it takes to avoid common pitfalls in selecting the right software development firm for your needs.
Before we begin, you should have a clear idea of what you are trying to create. This means that before you even talk about engaging the services of a software firm, you should have an end goal. You do not need everything planned out to the "T" but having a decent plan laid out before you start your search.
If you are wondering why this is important, the reason is simple. It saves you time and money having to describe an abstract concept to the development team who will not understand your vision unless they see diagrams and workflows. The biggest mistake you can make is thinking you got your point across meanwhile you both have very different interpretations of the job.
So with your project specs in hand, what do you need to look out for and what criteria should you set when selecting a dev team or software company to create your product or solution? Once you have a shortlist of companies you wish to use, its time to dive in a little deeper.
Check the Company's Portfolio
The very first on your to-do list is to check the candidate company's portfolio. See who they have worked with previously and what type of jobs they have done. This serves a number of purposes.
It allows you to see if they have done something similar to what you require.
It gauges the level of experience the company has.
It lets you understand the scale of jobs the company has done and if they are able to handle your task.
This is not to say that companies with a wide range of customers and a fat portfolio are the best for your use case but it is a plus in their favor. Then, there is the issue of start-ups. If you are going to use a start-up software development company, you should expect the portfolio to be on the light side. While they might not have a wealth of experience, the good ones tend to treat new clients as kings and queens. But more on that later.
Know what technology they use
Often times, a software company will be used to using certain tools and specialize in creating applications/solutions with them. This can be an advantage, but, be that as it may, there are certain we need to watch out for.
The first would be companies that do not keep up with the latest technological advancements. New ideas and innovations are a must. Any company you select should have a strong desire to be in front of any new updates and changes to their technology stack.
Mis-matched development tools or languages. If you need your solution built on Node.js, then review companies that focus on Node.js. Find a company that specializes in what you need. This also means avoiding companies that have a multitude of specializations because no one is an expert on everything (This does not apply for large software development companies as they have the manpower and resources to handle such.)
What are the communication channels?
The very worst thing that can happen during product development is for there to be silence. Hence, it is imperative that you understand how the communication system and channels will be handled during the project development.
Ensure that the company you choose provides a systematic communication process in your software development project. It is always helpful to be able to discuss, share, and clarify different ideas and the course of the development process. This way, you know that both you and the dev team are always on the same page.
This also allows you to not just keep track of specific development goals, but also monitor the budget, set priorities and tackle challenges as they occur.
What is the company's development methodology?
Having a good development structure put in place will make the entire process seamless and efficient while being able to tackle challenges that prop up along the way. Hence, it is required that the software development company uses proper methodologies. You should check if the development company uses SCRUM or other Agile approaches.
Agile software development should be implemented by your company of choice. It's based on adaptive planning, early delivery, project updates, and communication tools. This means you are carried along on what's happening at any stage of project development. But even if the company works in agile, ask what your role is in it. Every company understands agile methods a little differently, so you should have everything clarified beforehand.
What are their security practices?
Having a partnership with a software development company means there will be a transfer of sensitive information. You will need to know how the company handles this and what measures are in place to make sure both your idea, product, solutions and confidential materials are not let into the wild.
Then, there is the other side of the security issue. How to secure the solution being developed and what security level should be adopted if needed.
How are their team dynamics and structure
One of the most important things to note about a software development company is its structure and team dynamics. Once you are interested in using any particular company or just vetting them, you need to know how they are structured and how the team members work together. Some companies don't have any such structure and this is a good indicator that you shouldn't be doing business with them. The level of organization within a firm is a good means of understanding their dynamics. A team that is well managed and structured is very likely to handle your task accordingly.
Testing, after dev support and maintenance
Before you sign-off with any software development company, you should have a sit-down and understand what their policy is on testing (at various stages within the development). Also, what to expect in terms of support and maintenance of the solution or project once the final work has been delivered.
You do not want to be told down the line that there will be no support or left with a huge maintenance bill for your project when all is said and done. Better to have all these details worked out before you commit to using any one company.
Conclusion
While your requirements and needs may vary from project to project, it is still advisable for you to run down these few checklists with any company that you plan to use as your out-sourced software development team. It's not that complicated but it does take some work to figure out the right match.
Regardless, the time and energy you put in to select the right candidate will show in the final result. So remember to compare and evaluate your options but if none of them is a fit, don't be afraid to toss out the list and try others.